LEGO® SERIOUS PLAY® WORKSHOP
A technique where people use LEGO® bricks to follow through a series of structured exercises during which they build things that represent metaphorically their personal or business challenges.
Probably the best LSP facilitators in the world!

We create flow in processes, remove obstacles, and build bridges.
with "Raymond El Khoury"
MAY 26TH – 27TH – 28TH DUBAI – UAE
PROCESS TOOLS FOR AGILE ORGANIZATIONS
UNLOCK THE FULL POTENTIAL
LEGO® SERIOUS PLAY® WORKSHOPS – A SHORT CUT TO FASTER RESULTS
You will go more into depth, gain greater insights, experience more effective interaction, discover concrete actions, and reach better results faster. Our concepts are designed for you to effectively describe and analyze your current situation. Afterwards, you will play around with the future through scenarios, conclude on your work, and transform it into concrete actions – which you bring back to your organization. We adjust your workshop to fit exactly the challenge or situation that you would like to work with.
REGARDLESS OF THE TOPIC, YOU WILL EXPERIENCE GREAT BENEFITS:
Inclusion and recognition of everyone involved regardless of background, experience, or knowledge.
Models and metaphors that the participants will remember.
Increased ability to work with complex topics.
Insight into versatile perspectives that provide common knowledge and understanding.
A new collective system of knowledge from which you can act in a coordinated manner.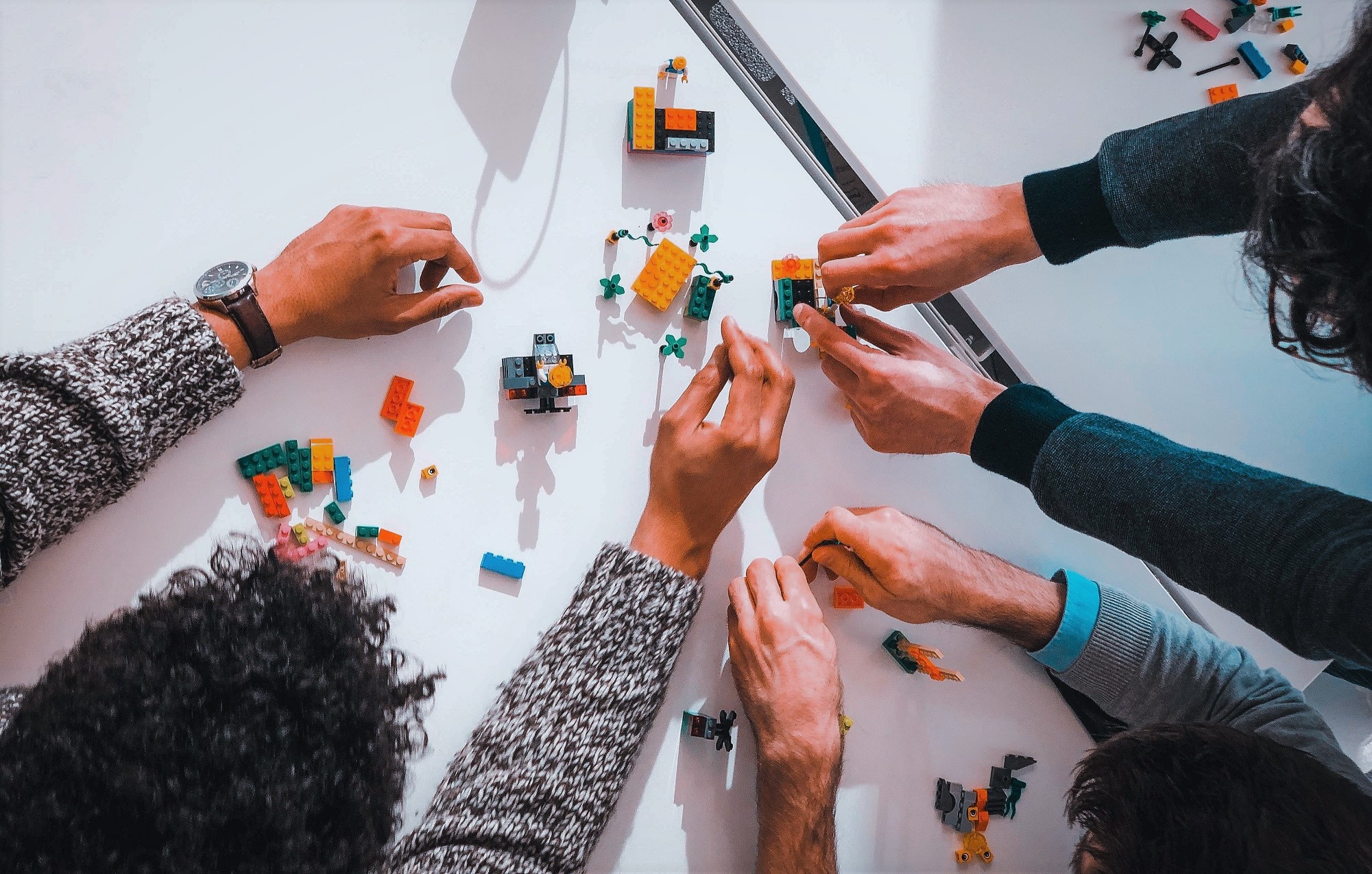 INVOLVE AND ENGAGE
Involve every participant in a safe space to build & share their knowledge. By building with their hands you accelerate learning and they become fully committed.
THINK DIFFERENTLY
Break habitual patterns of thinking, explore and practice multiple solutions in 3D and help your employees make better and faster decisions when the unforeseen happens.

MASTER TRAINER
Raymond El Khoury
Professional Trainer & Coach, HBDI Certified, Belbin Team Roles Certified, LEGO Serious Play Facilitator, Member of the Association of Master Trainers

The use of LEGO® as a means of self-expression is a powerful concept. This method brings people together on a shared platform, fostering creativity and improving the ability to communicate one's thoughts effectively.

Register NOW!
LEAVE YOUR E-MAIL TO RECEIVE DETAILED INFORMATION ABOUT HOW THE METHOD WORKS, THE THEORY BEHIND IT, AND OUR UPCOMING TRAINING.
CLICK HERE